The number of books I read for pleasure plummeted again this year in direct proportion to the amount of reading I did for my graduate research. One of my least favorite things about research is the necessity of skimming or reading only pertinent parts of a longer work. The nature of modern research (i.e., take what you need and leave the rest, as Levon Helm once crooned), in my view, does violence to the author's work and to my own capacity to grasp the nuances of it. There aren't enough hours in a day, not enough days in the semester, and not enough semesters in a grad student's life to give each text its proper due before I cite it in an article or dissertation chapter. To top it all, I find that I've become a much slower reader. Either my ability to absorb information quickly has simply declined with age or I've become far more cautious about believing I've grokked a text when I really haven't, or both. The net result is that I completed far fewer books this year than in the past three years, so I feel a bit abashed.
All the same, I read some really good stuff. Everything below is a book I finished in 2018. The following books significantly expanded, enhanced, or otherwise altered my worldview.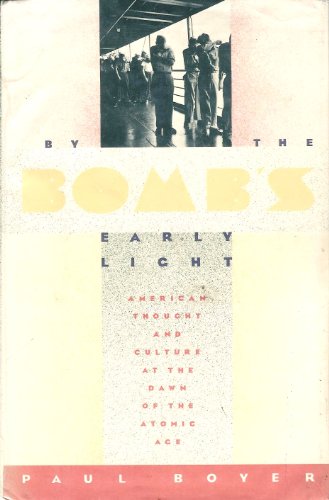 By the Bomb's Early Light: American Thought and Culture at the Dawn of the Atomic Age (1985) by Paul Boyer; Goddess of the Market: Ayn Rand and the American Right (2009) by Jennifer Burns; The Culture of the Cold War, 2nd Edition (1996) by Stephen J. Whitfield; One Nation Under God: How Corporate American Invented Christian America (2015) by Kevin M. Kruse; The Irony of American History (1952) by Reinhold Niebuhr. 
There are wonderful things about literary research, among which is the excuse to read invariably fascinating historical accounts. Boyer, Burns, and Kruse in particular have a knack for crafting engaging narratives and fleshing out their historical figures as compelling characters. Though Whitfield rather annoyingly does not include end- or footnotes (the annoyance is borne more of my needs, not his fault), he moves confidently through his period and offers a persuasive account of the cultural discourse of the long 1950s. The Irony of American History has been on my to-read list for some time now, and I was glad to have read it after digesting the other books listed above. While I think Niebuhr is fairly accessible, his arguments felt much more immediate—and provocative in my own cultural context—thanks to thanks to the cursory familiarity with his own era, furnished to me by the above historians. 
Reading all of these texts more or less side by side also yielded a more robust picture of the era. The Eisenhower in Whitfield's narrative, for instance, is essentially a well-liked buffoon, in contrast to Kruse's shrewd navigator of pop discourse, who managed to forge a quasi-secular (and defensibly pluralist, within a limited scope) American exceptionalism from the religious anxieties of his time. And those religious anxieties are even given more shading and nuance by Boyer's tale of apocalyptic ambivalence and Burns's account of burgeoning libertarian rebellion against the religious cultural consensus. 
Brave New World (1932) by Aldous Huxley.
The strangest thing about teaching this book was that several students said they didn't think it was relevant to their lives. In my view, nothing about this book isn't relevant to American life in 2018 (or 2019). I hadn't read BNW since my senior year of high school (a time gap that can almost be measured in decades), and I was delighted and surprised and dismayed and shocked at how well Huxley's ambivalent satire comports with the present moment. Social media might be missing from the novel and overt eugenics might be missing from our mainstream policy discussions (although that may change a few months, weeks, or days from now), but I think the dialectic Huxley poses—humanity's happiness versus humanity's soul—is as relevant as it's ever been. Moreover, the soft totalitarianism of Mustafa Mond and the rigid authoritarianism of John the savage both have the ring of truth to them. Rather, it rings true to me that neither side of the great political contests of our age actually desires measurable progress; both have different ideals of stasis, and each is willing to justify virtually any action on behalf of attaining it. What's worse, those defending the soul of humanity (or the very notion that there is a soul of humanity, or even a soul) used to be the ones who could be broken by shame at their own hypocrisies. Now? I'm not sure either side has any shame. Written today, BNW would probably end with John deciding to run for president and, against all expectations, winning.
The Martian Chronicles (1950) by Ray Bradbury.
I'm not sure how many novels like this exist—works comprised of a patchwork of interrelated short tales and vignettes—that maintain the same consistency of tone and political perspective throughout. Moments of farce and horror-suspense occasionally punch through a vibrant fog of nostalgic melancholy. It's a tale of settler colonialism in which the colonists succumb to their own foibles, and connections with the past and future are wired into deceptive strands of memory. In a short space, I don't think I can adequately describe the experience of reading The Martian Chronicles, but I do think it is probably one of the most emblematic works of American fiction produced in the mid-twentieth century. 
Mordenkainen's Tome of Foes (2018) by Mike Mearls & Jeremy Crawford (lead designers), Adam Lee, Ben Petrisor, Robert J. Schwalb, Matt Sernett, Steve Winter, Kim Mohan, Christopher Perkins, Kate Welch, Nolan Whale.
I've been playing D&D only since summer 2015, and though I'm very much in love with fifth edition, I haven't loved all 5e products equally. Each of the previous supplements— The Sword Coast Adventurer's Guide (2015), Volo's Guide to Monsters (2016), and Xanathar's Guide to Everything (2017) — has been better than the last. MToF hits a kind of sweet spot in terms of its timing. I've been improvising a campaign since early 2018, mostly cobbling together one-shots and old Spelljammer material (and, boy, do I wish Wizards of the Coast would release an official 5e Spelljammer module!). A couple of those one-shots were published on DMs Guild using MToF to great effect, and one of them in particular—M.T. Black's The Lich Queen's Begotten—forms the basis of the most recent portion of the campaign. It was written with MToF as its inspiration, and the moment I read it, I knew which direction the campaign would take.
The writing in MToF is lively and engaging, making it a pleasure to read on its own merits. Furthermore, it develops existing races and monsters in nuanced, compelling ways—and it offers some cool mechanics for gameplay. The lore, the new race options, and the new monster stats are all incredibly well-balanced in presentation here, and though I think I've gotten the most use out of XGtE, the lore in MToF has already been integrated into several of the games I run.
On a more general note, MToF is superlative evidence that WotC knows exactly what it's doing in terms of long-term franchise-building. Not only does it deliver a bunch of middle- to higher-tier monsters for players to use as their longer-running games hit these tiers of play, but the lore fleshes out and more firmly establishes a comprehensive mythos upon which future adventure modules can draw. Once WotC finally releases an official Spelljammer or Planescape module, the lore will have been layered in for years, and players (and DMs) won't have to process a whole bunch of info-dumping at the last minute before diving in. Everything from race and class options to monster customization tools to tips for how to integrate lore and monsters into a campaign has been well-thought-out and well-packaged. 
As a player and DM who is still relatively new to D&D, I can say that my experience with WotC's 5e products has been stimulating, rewarding, and fun; most importantly, perhaps, it's been accessible. It's clear that this entire edition has been designed from the ground up with an eye toward cultivating a new generation of TTRPG gamers, and it has been especially hospitable to ambitious wannabe DMs like me. Although I intend to play older editions of D&D just to experience them firsthand, and even if I end up liking one of them far more than 5e, I don't ever want to forget just how impactful this edition has been in my life. When gaming pundits look back on this edition and debate its legacy, I know that I will always be willing to testify about the ways it changed my life for the better.
The Fire Next Time (1963) by James Baldwin.
Full of outrage and wisdom, Baldwin doesn't offer much in the way of consolation here. It's not that kind of book. This is an intergenerational jeremiad, one that is meant to kindle hope, but only hope that finds expression in meaningful political action rooted in proper historical and cultural perspective. It's bracing, poetic, and engrossing, and likely something I should return to regularly.
The Patternist series (Patternmaster, 1976; Mind of My Mind, 1977; Survivor, 1978; Wild Seed, 1980; Clay's Ark, 1984) and Bloodchild (1995) by Octavia E. Butler. 
I won't say much about the stories in Bloodchild, which are not all masterpieces, though the title story and "Speech Sounds" clearly are. The biggest impact Butler had on me this year came as I read the Patternist books in order of publication. My intrepid sister scored a copy of Survivor at Half-Price Books a while back, then bought the Seed to Harvest collection, all of which she graciously loaned to me for an extended period. I must say that I was exceedingly glad to have read these books in publication order, as it enabled me to witness Butler's mastery of her craft grow exponentially and visibly from book to book. 
Clay's Ark is not a masterpiece, though it's a fitting coda to the series, reinforcing the themes in the most ugly and brutal manner imaginable. In each of the first three books, you can see Butler working out her mythology at the same time as she is developing her command over characterization and voice. Though it's last in terms of diegetic chronology, Patternmaster is easily the weakest of the books: ambitious, ferocious, and terribly imaginative, but a bit schematic and narrow in scope, and flaccid in terms of characterization. Whether somebody wants to chalk that up to authorial intent is debatable, I guess. Survivor is Butler's first real success in matching a protagonist's voice to the narrative and building pathos into her ambivalent politics of survivance. The masterpiece, though, and the culmination of the series's power, is Wild Seed, which gains much of its power from the reader's knowledge of the characters' future. Rarely, I think, does a prequel do what Wild Seed does so successfully and with so little apparent effort. It lends gravitas to the mythos—filling in spaces, adding some dimension to it—without really upending anything or adding minutiae that totally reframe everything we already know. The reframing is more in the control Butler exerts over the themes, affirming what has already been established in such a way as to underline its tragic elements. Though I think one could read Wild Seed as a standalone novel, I do think it is far more powerful a work as the capstone of the series.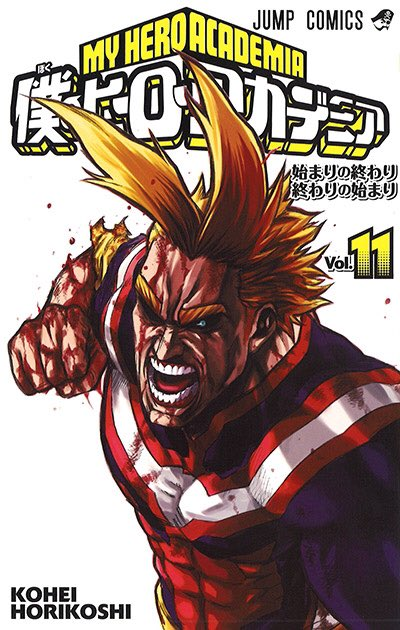 My Hero Academia, vols. 10-16 (ongoing) by Horikoshi Kohei.
As I wrote in last year's reflection on the books I'd read, My Hero Academia is both a refreshing contrast and homage to American superhero stories. As crazy as some of the powers and ideas in it may be, it strikes me as an essentially grounded series. It makes absolute sense that superheroism would be government-regulated—yet still very much capitalist!—in a society with so many superpowered people. And despite the perversity and deadliness of the various exams and tournaments to which our protagonists are subjected, these, too, have real-world analogues in Japanese education or in military or criminal justice training and evaluation. Most of all, I appreciate how the stakes in the series are complex but clear. 
*spoiler ahead*
All Might losing his powers in order to defeat All for One is meaningful on an individual level, but Horikoshi emphasizes what a devastating loss it is for the world. All Might is not dead, but he's clearly not getting his powers back. Making himself—ultimately a man as mortal as any other—the "symbol of peace" for society worked while he was alive, but therefore it also means that the peace was always incredibly brittle. The ease with which victims and outsiders can fall through the cracks of the system—symbolized by superheroes—is terrifying, and while it makes the job of superheroes more meaningful, it also means that they're not just defending society from the onslaught of villains; it means that they bear the psychological pressure of a maintaining the image of a functioning social order. It's their job to preserve the illusion of utopian progress, and the villains—evil they may be—are ultimately committed to exposing society's fallibility, revealing the ways in which a supposedly functioning social order lets down its own people time and again. Christopher Nolan explored this dynamic in The Dark Knight, but not quite as successfully—perhaps in part because American superheroes are simply too individualist by nature, too rooted in their own neuroses. Captain America: Civil War is the perfect illustration of that tendency. 
To be sure, Horikoshi is not attempting to mount an astute, erudite satire here. This is very much a shonen action-adventure. But the themes and the way he explores them, however subliminally, continues to strike me as essentially more on-the-mark than most American superhero stories with which I'm familiar.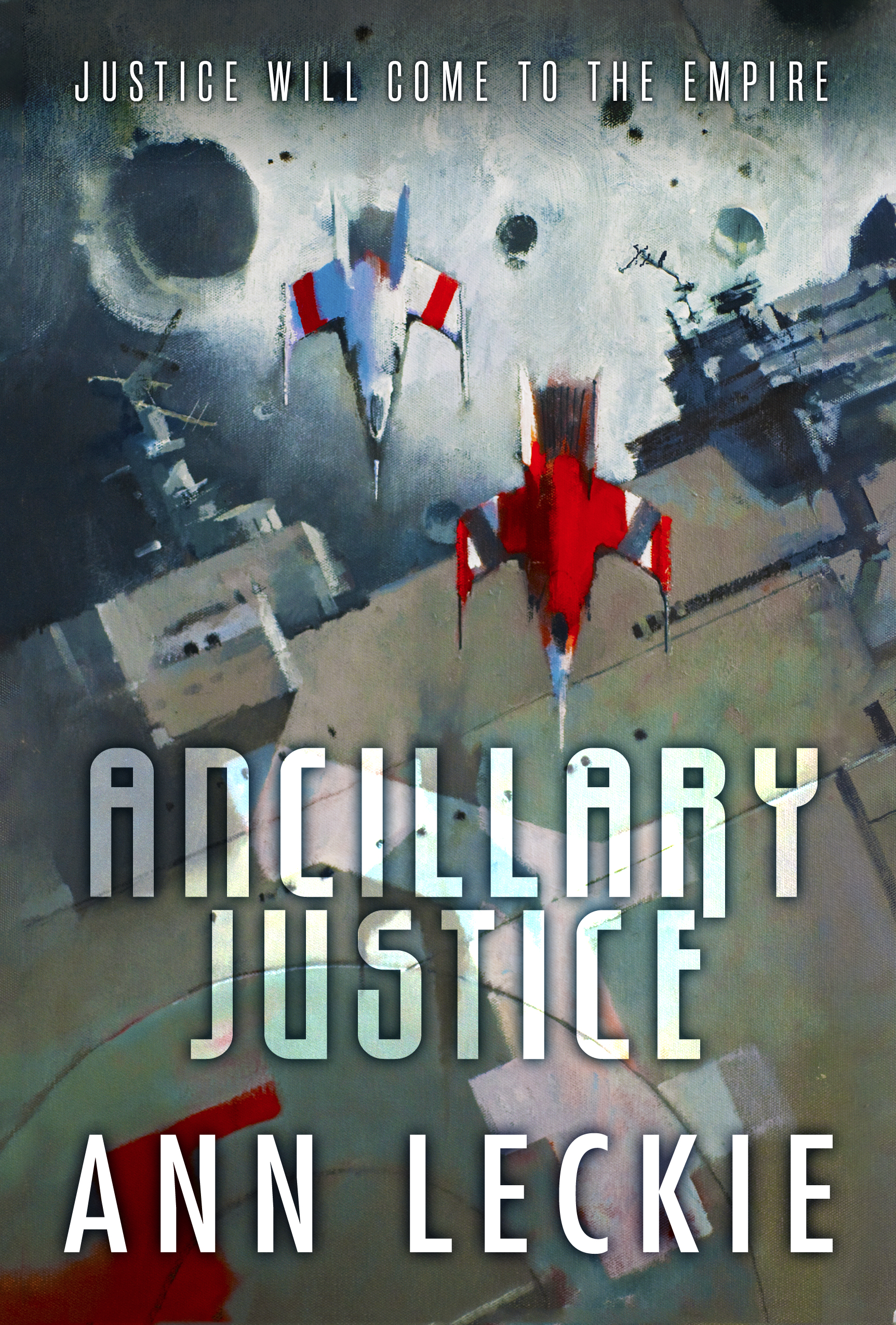 Ancillary Justice (2013) by Ann Leckie. 
Justly praised when it came out, this is a book I've been wanting to get to for years. It didn't disappoint, and the more I contemplate it, the better I like it. A lot of the discourse surrounding this book focuses on how it subverts or reimagines space opera tropes, focusing on identity and relationships in provocative ways. It does those things, of course. But it's still a space opera, so the fate of the galaxy is still at stake, and the heroics of a single outlaw who's good with a gun still ultimately determine the outcome of a civilizational crisis.
Three Hearts and Three Lions (1961) by Poul Anderson. 
Honestly, though I thought this adventure was quite fun—both on its own merits and as a precursor to the tropes of D&D—it's not quite a masterpiece. But I fondly remember this fantasy as one of two I brought to the hospital with me when my son was born. One day I will read it to him, and I will tell him that it is, in part, the story of the day he began his own heroic adventure.☕︎